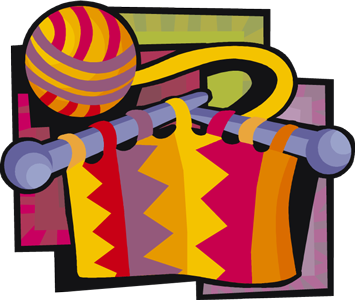 Meetings are held the first Monday of each month
Time: 6:45 pm to 8:45 pm
Hollins Branch - Roanoke County Library
6624 Peters Creek Rd., Roanoke, VA 24019 - Phone: (540) 561-8024
Inclement Weather: If The Hollins County Library is closed due to inclement weather, the guild meeting will not be held.
If the first Monday is a holiday, the meeting is rescheuled to the second Monday of the month.
Guild Purpose
The purpose of the guild is to promote interest, appreciation, and skill in knitting, and participate in community service projects.
The guild is affiliated with The Knitting Guild Association (TKGA.) Although guild members are not required to join TKGA, they are encouraged to join to obtain TKGA membership benefits, including a subscription to Cast On magazine (4 issues per year) with patterns in teaching format.
Visit the TKGA site for more information.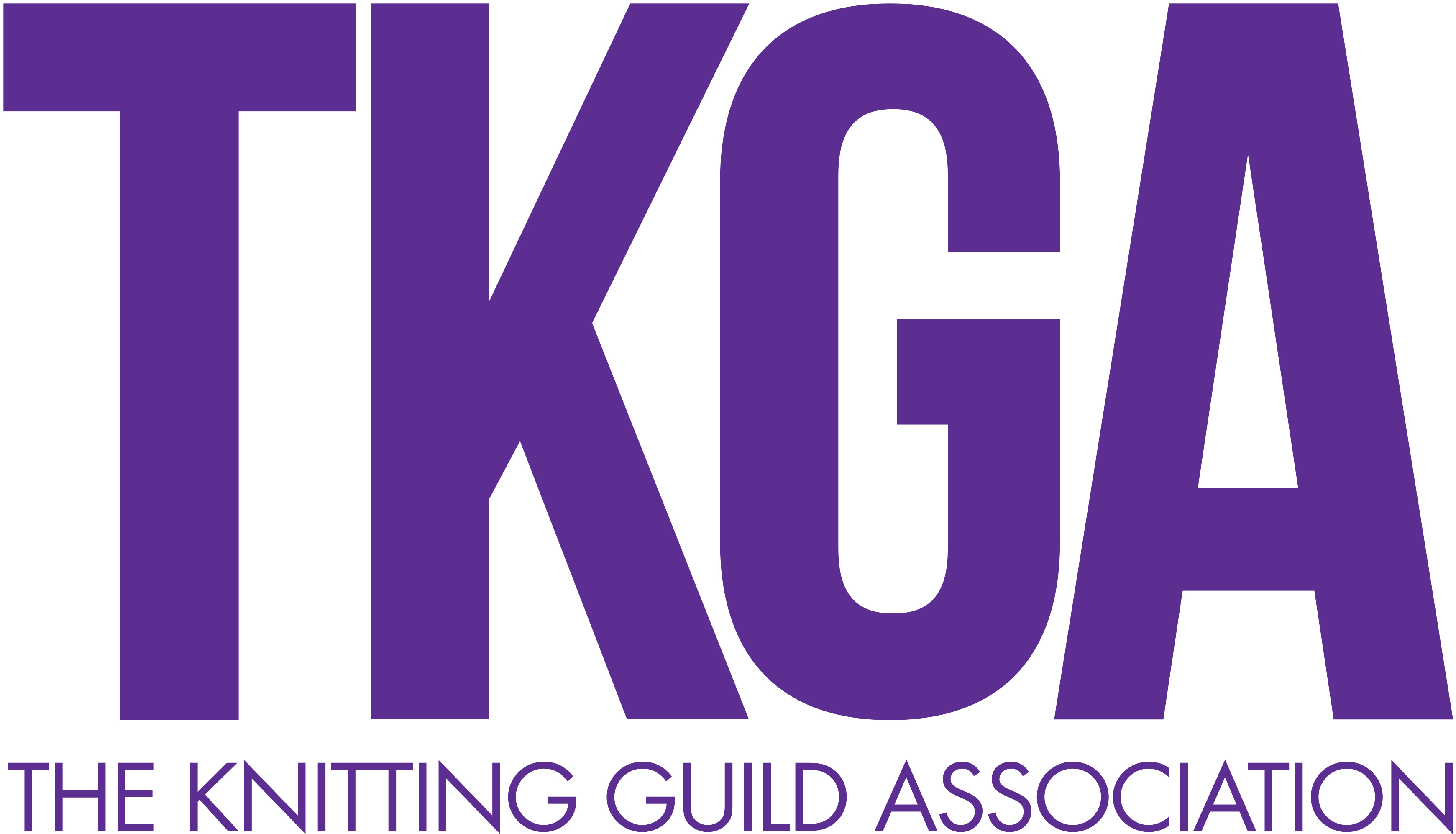 Meetings
Meetings include:
A short business meeting, including reading of the minutes of the previous meeting and a finance report
A presentation or workshop on a knitting topic, led by guild members
Meeting Topics
August 7, 2017
Show and Tell/Help Night
September 11, 2017
Knitting Circularly with Double Pointed Needles, using Magic Loop Technique, and using Two Circulars Technique, presented by Rae Creedle. Please note the meeting is a week later than usual due to the Labor Day holiday.
October 2, 2017
Short Rows, presented by Jean Hogle
Novemer 6, 2017
TBD
December 4, 2017
Color Theory and Selection, presented by Rae Creedle
Officers
Officers serve one-year terms. Officers for 2017 are:
| | |
| --- | --- |
| President | Rae Creedle |
| Vice-President | Jean Hogle |
| Secretary | Gwen Beauchamp |
| Treasurer | Babette (Babs) Newman |
Dues
Knitters may attend two meetings prior to joining the guild.
Annual dues are $15.00 and must be paid in January of each year. Dues will be prorated for members joining during the year.
| | |
| --- | --- |
| Joining Date | Dues |
| January 1 through April 30 | $15 |
| May 1 through August 31 | $10 |
| September 1 through December 31 | $5 |
Communications
Yahoo Groups is used for official communications, including meeting reminders. The guild's Yahoo Group site is also used to store documents, conduct polls, etc. The group name is RoanokeValleyKnittingGuild. To join, enter your address in the box below and click on the 'Join Now' box.
Join us on Ravelry or Facebook!
If this link does not work, just search for 'Roanoke Valley Knitting Guild on Ravelry.

If this link does not work, just search for 'Roanoke Valley Knitting Guild on Facebook.
---

Send comments to Rae Bullock Creedle

Back to The Thinking Knitter's home page